I basically just post a book series every week and have people vote on what team they are. I know the
YA Sisterhood
does the YA Crush Tournament, but I just want to find out how much you guys like one love interest over another, in one series.
So for this edition of "Which Team Are You?" I'm going to ask you who your pick of hunky man-flesh is from the Shatter Me series by Tahereh Mafi.
*By the way, these images are not mine. They have been linked to where I found them.*
I'm Team Adam. I have actually never liked Warner. He wasn't a good guy in the first two books and I don't see how he could get any better in the last one. Because of all of the hype surrounding him, I haven't managed to let myself read Ignite Me. Honestly, I don't think I ever will.
If you had to choose one, who would it be, and why? If you haven't read the books that are out right now, who do you think sounds more appealing from the Shatter Me summary below.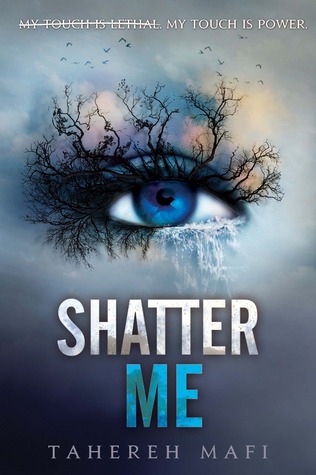 Juliette hasn't touched anyone in exactly 264 days.
The last time she did, it was an accident, but The Reestablishment locked her up for murder. No one knows why Juliette's touch is fatal. As long as she doesn't hurt anyone else, no one really cares. The world is too busy crumbling to pieces to pay attention to a 17-year-old girl. Diseases are destroying the population, food is hard to find, birds don't fly anymore, and the clouds are the wrong color.
The Reestablishment said their way was the only way to fix things, so they threw Juliette in a cell. Now so many people are dead that the survivors are whispering war – and The Reestablishment has changed its mind. Maybe Juliette is more than a tortured soul stuffed into a poisonous body. Maybe she's exactly what they need right now.
Juliette has to make a choice: Be a weapon. Or be a warrior.
***Please note that I stop checking the poll the Friday before the new poll comes out (on Sunday). Also, please only vote once so everyone's vote counts, unless you need to vote for both guys. I give you permission to do that because sometimes choosing is tough.***