I basically just post a book series every week and have people vote on what team they are. I know the
YA Sisterhood
does the YA Crush Tournament, but I just want to find out how much you guys like one love interest over another, in one series.
Last week's poll was over Team Adam or Team Warner from Tahereh Mafi's Shatter Me series. Team Adam won! (Honestly, I'm shocked... in a good way.)
So for this edition of "Which Team Are You?" I'm going to ask you who your pick of hunky man-flesh is from Red Queen by Victoria Aveyard.
I'm Team Cal! I can't put into words how much I love his character, even though I hate some of the stuff he does.
If you had to choose one, who would it be, and why? If you haven't read it (How is that even possible!?), who do you think sounds more appealing from the Red Queen summary below.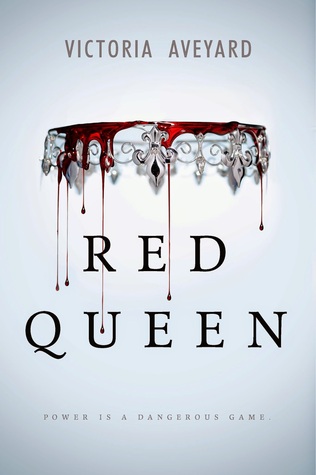 The poverty stricken Reds are commoners, living under the rule of the Silvers, elite warriors with god-like powers.
To Mare Barrow, a 17-year-old Red girl from The Stilts, it looks like nothing will ever change.
Mare finds herself working in the Silver Palace, at the centre of
those she hates the most. She quickly discovers that, despite her red blood, she possesses a deadly power of her own. One that threatens to destroy Silver control.
But power is a dangerous game. And in this world divided by blood, who will win?
***Please note that I stop checking the poll the Friday before the new poll comes out (on Sunday). Also, please only vote once so everyone's vote counts, unless you need to vote for both guys. I give you permission to do that because sometimes choosing is tough.***